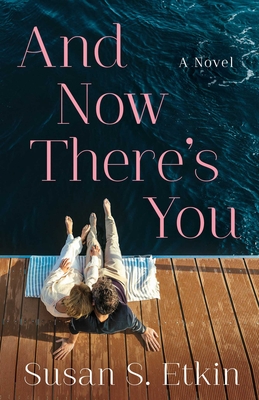 And Now There's You (Paperback)
Sparkpress, 9781684630004, 326pp.
Publication Date: September 24, 2019
* Individual store prices may vary.
Description
Leila Brandt lost her husband--her perfect match--to cancer five years ago. Now, still single and squarely in her mid-fifties, she copes with her profound loneliness by channeling her energies into her interior design business and close circle of grown children, family, and friends. Her formula works until she meets Ayden Doyle, an arrogant but hypnotically appealing architect, at a new client's home. Ayden has been divorced for twenty-five years and is open about his aversion to commitment and the family obligations that go along with long-term relationships. He's also had significant experience with wooing women, and Leila gets to know firsthand that he's very good at it. A little too good. Still, despite her reservations, the astounding chemistry between them is impossible to ignore, and she finds herself beginning to fall under his spell. Ayden, meanwhile, finds Leila unlike the younger women who have occupied his time in the past, and is drawn to her intellectual depth, style, creativity, sense of humor, and sexual allure. Leopards may not change their spots--but if anyone can tame the beast, it will be Leila.