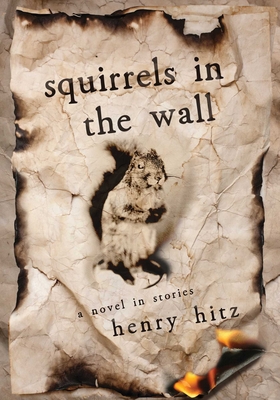 Squirrels in the Wall
A Novel in Stories
Paperback

* Individual store prices may vary.
Description
Squirrels in the Wall--a novel told in stories by a collection of interspecies voices--presents a unique and darkly hilarious blend of human and animal perspectives in a single setting on a Wisconsin lake. The stories provide a kaleidoscope of heartbreak among both human and animal characters as they confront abuse and death. "They call me Herziger, but my real name is Woof," one of the stories opens. "They call me a dachshund, but in reality, I am just a dog. I live with my mother among a pack of wild humans in a big house on a lake." In the second story, "Squirrels in the Wall," Herzie's "human," Barney Blatz, experiences a fire in that house when he is just four. The stories follow Barney from infancy to death, tracing the epic, ongoing conflict between him and Father--a bumbling tyrant guilty of shocking abuse but also capable of poignant redemption. On this rollicking journey, we meet a suicidal toad, a cat, two mice, a bee, Grandfather's ghost, and a turtle who possesses Barney in a climactic tale of environmental activism gone awry. Other stories reflect the points of view of Barney's mother, sister, and older brother; together, they construct a collage of spectacular family dysfunction--and of healing love.
Sparkpress, 9781684630226, 320pp.
Publication Date: October 29, 2019