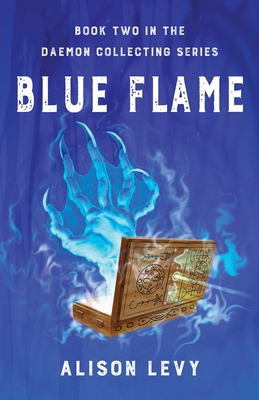 Blue Flame
Book Two in the Daemon Collecting Series
Paperback

* Individual store prices may vary.
Description
While introducing Leda Morley, last of an ancient line of gatekeepers, to the ins and outs of her daemon-collecting work, Rachel Wilde encounters something far more dangerous than any daemon: a young boy who stands alone against an unseen yet terrifying enemy that has invaded his home--an inhuman creature who, hellbent on revenge for a minor slight, intends to harm the boy's oblivious family. Meanwhile, Leda's brother, Simon, is feeling left out of his maternal family legacy but is coping partly by helping Rachel's friend Bach--a previously homeless man with unusual mental abilities--get his life back on track. In the midst of all of this, Bach unintentionally but serendipitously makes contact with a capable otherworldly being who, with great reluctance, agrees to help Bach and his friends take on the dangerous creature that's just become their problem to solve. Together, this group of unlikely allies must put aside their differences to save an innocent child, and his family, from a monster--before it's too late.
Sparkpress, 9781684631711, 432pp.
Publication Date: October 11, 2022