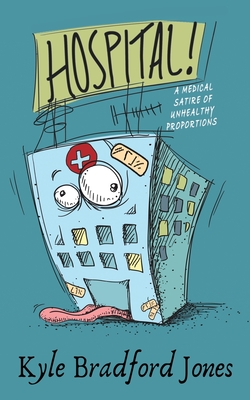 Hospital!
A Medical Satire of Unhealthy Proportions
Paperback

* Individual store prices may vary.
Description
Dr. Camus is a jerk. The whole hospital loathes him. His patients loathe him. And the hospital's CEO really loathes him. The staff want him to just take the blue pill from The Matrix and wake up to reality-or is it the green pill? He's also not a very good doctor, as he doesn't realize that none of his patients actually have... pneumonoultramicroscopicsilicovolcanoniosis... his favorite Wikipedia- inspired diagnosis.
But Rosencrantz the CEO can't replace him without immense cost and time; it is cheaper to provide a censor to follow Camus around and cover up his insults than find a new doctor. When Dr. Camus starts sending all of his patients to the Good Hospital up the street, Mr. Rosencrantz the CEO has a brilliant idea-a one-month suspension without pay, and hypnotism by the Amazing Ralph to change Camus's behavior.
After Dr. Camus comes back a changed man, he faces all of the same challenges as before. Can he and Rosencrantz together save his humanity and the hospital's bottom line? Probably not, but it's a good time anyway.
If you have a sense of humor, or if you don't but would like one, then pick up your copy today
Black Rose Writing, 9781685130909, 128pp.
Publication Date: December 22, 2022