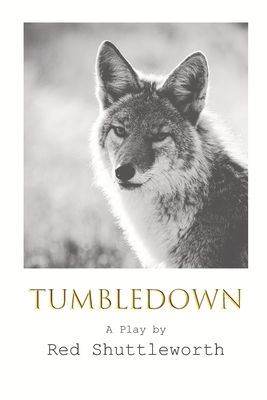 Tumbledown
Paperback

* Individual store prices may vary.
Description
Praise for Tumbledown
"Red Shuttleworth's Tumbledown takes us to an isolated Nevada desert and inserts us into the lives of a quirky cast of misfits, spirits, and a talking coyote. Through each scene these characters are faced with choices and challenges and their own versions of Heaven and Hell with a little Wild West always lurking in the background."
-- Anita La Cava Swift
"In Shuttleworth's plays, myth and the reality of the West meet head-on, like a couple of adversaries heading for a final showdown. Tumbledown offers a West full of the possibility of redemption, even if some of the characters don't take advantage of that offer. Tumbledown's characters are ready to charm, steal, and kill their way through life, all the while aware that the environment around them -The West-- plays a role in their choices."
-- Robert Nott
"Red Shuttleworth's Tumbledown is powerful and disturbing. Shuttleworth creates plays with a rare panache for uncovering troubling truths with a vivid sense of character, violence, and theatricality."
-- Vincent Murphy
"Love Red Shuttleworth's Tumbledown. Welcome to the Wild West where everyone is broken and hope is as elusive as a rattler's love. Shuttleworth, in poem after poem and play after play, illuminates the brutal and haunted immediacy of the contemporary West. A wasteland of bleak, vibrant, desperate, and forgotten survivors. And it's f**king funny as hell. Tumbledown knocked me out."
-- Ethan Phillips.
Independently Published, 9781687570741, 136pp.
Publication Date: August 30, 2019