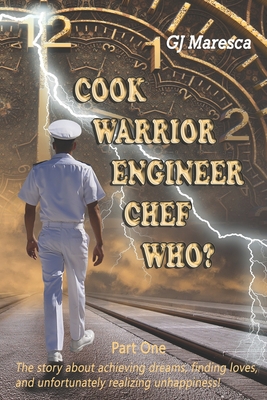 COOK WARRIOR ENGINEER CHEF WHO? - Part One (Paperback)
The story about achieving dreams, finding loves, and unfortunately realizing unhappiness!
Independently Published, 9781689789851, 364pp.
Publication Date: September 8, 2019
* Individual store prices may vary.
Description
An extraordinary man. Countless challenges. And unquestionable bad luck. An unusual story, with incredible journeys into achieving one's dreams. Follow a one-of-a-kind man through life's twists and turns, experience incredible accomplishments, and unimaginable hardships. A tale that starts with the dreams of a young boy from Brooklyn, NY. It immerses you in his passion to seek out and achieve all his dreams. Flying is his greatest ambition. Learn what it takes to become a fighter pilot and be thrown into war A war that no one recognized... Vietnam Join him as he struggles with life after being told the worst thing imaginable... Trying to cope, he discovers a dark secret-a demon within that will not stop tormenting him. As he pushes forward chasing careers, he notices there are weird events propelling him. Things happen to him that seem to defy coincidence What changed his life? Why so many careers? And who, or what, is haunting him?An elegant read with charm, grace, and good humor.