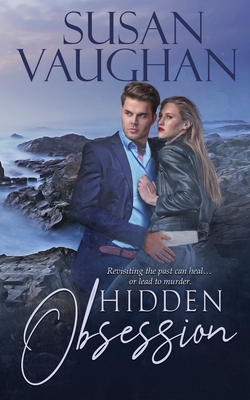 Hidden Obsession
Paperback

* Individual store prices may vary.
Description
****Part of a two-book set, but a stand-alone novel with its own conclusion. No cliff-hangers.
A woman hiding a secret...Financial straits force freelance writer Sheridan Harte to return to her Maine hometown to ghostwrite a memoir. Sheri just wants to do her job and avoid revisiting her tragic past. But after a brutal murder and attacks on her best friend and her client, she resolves to stay. Sheri then finds herself in the arms of a determined blue-eyed cop tempting her with humor and toe-curling kisses. And in the crosshairs of a killer.
A man seeking the truth...As Detective Justin Wylde investigates the murders, he encounters more suspects with secrets than boulders on the rockbound coast. Past betrayals taught him not to trust, but he can't help being drawn to Sheri. The puzzling case endangers her life, but also keeps Justin from protecting this beautiful woman whose caring heart and sexy laugh make him long for more than a fling.
A killer stalking the next victim.Passion and trust grow between Sheri and Justin. When her secret is revealed, Justin turns away, but must face hard truths in his own past. Can he solve the case before the killer carries out a special plan for Sheri?
Independently Published, 9781691210022, 364pp.
Publication Date: October 1, 2019