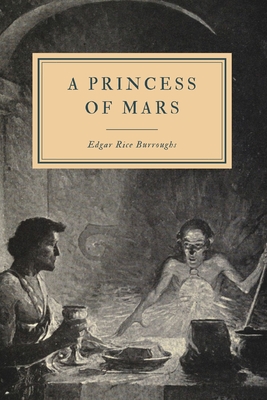 A Princess of Mars (Paperback)
Independently Published, 9781693972140, 144pp.
Publication Date: September 18, 2019
Other Editions of This Title:
Paperback, Icelandic (12/6/2018)
Paperback (7/30/2008)
Paperback (4/12/2019)
Paperback, Bosnian (11/26/2018)
Paperback (8/12/2019)
Paperback (5/16/2018)
Paperback (8/24/2007)
Paperback (12/7/2011)
Paperback (3/18/2017)
Paperback (9/21/2017)
Paperback (7/3/2003)
Paperback (9/1/2004)
Paperback (8/14/2019)
Paperback, Large Print (5/2/2006)
Paperback (8/11/2018)
Paperback (9/7/2018)
Paperback (6/22/2012)
* Individual store prices may vary.
Description
Complete and unabridged paperback edition.
A Princess of Mars is a science fantasy novel by American writer Edgar Rice Burroughs, the first of his Barsoom series. Full of swordplay and daring feats, the novel is considered a classic example of 20th-century pulp fiction. It is also a seminal instance of the planetary romance, a subgenre of science fantasy that became highly popular in the decades following its publication. Its early chapters also contain elements of the Western. The story is set on Mars, imagined as a dying planet with a harsh desert environment. This vision of Mars was based on the work of the astronomer Percival Lowell, whose ideas were widely popularized in the late 19th and early 20th centuries. Description from Wikipedia, the free encyclopedia.