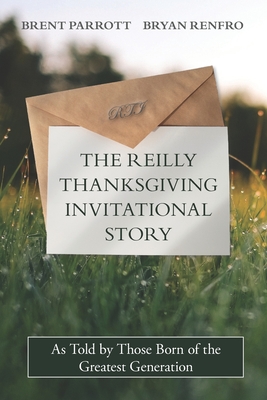 The Reilly Thanksgiving Invitational Story
As Told by Those Born of the Greatest Generation
Paperback

* Individual store prices may vary.
Description
In 1960, on the front lawn of an elementary school in North East Dallas, a tradition was born. A group of seventh-grade boys captured the free time before Thanksgiving dinner to engage in a game of touch football. It was a good day to play. So good, in fact, that the game would resume each year at the same time in the same place. Through the ebb and flow of lives, loves, and responsibilities, the Reilly Thanksgiving Invitational continued for five decades. Best friends Brent Parrott and Bryan Renfro have collaborated to memorialize and reminisce about their lives, the times, the game, and the traditions in their book, The Reilly Thanksgiving Invitational Story.
Independently Published, 9781697180015, 402pp.
Publication Date: October 2, 2019