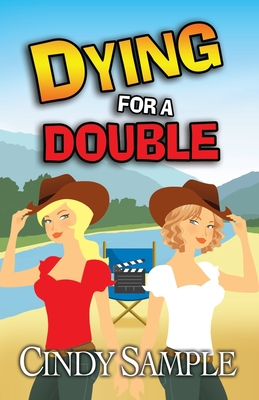 Dying for a Double
Paperback

* Individual store prices may vary.
Description
DOUBLE THE TROUBLE AND TRIPLE THE LAUGHS IN THIS AWARD-WINNING AND NATIONAL BESTSELLING SERIES Heads turn when Laurel McKay Hunter gets a gig as an extra in a movie filming near her home. Why? Laurel's a dead ringer for the female lead. The next day the actress vanishes from the set. The frantic director recruits Laurel to double for the missing woman while she uses her off-screen investigative talents to search for her. Despite having zero acting experience, Laurel reluctantly steps in. Then she stumbles over a dead body on the set. Is the murder connected to the actress's disappearance? Laurel chases clues as the action moves from the historic Gold Country to sun-kissed Malibu beaches to the glamorous and sometimes seedy Hollywood scene. The intrepid detective quickly discovers all that glitters is not gold. Can she find the actress and catch a killer before it's too late? Or will her final role be playing dead? "Sample's sleuth is an endearing character that readers will adore."RT Book Reviews "Cindy Sample's long-awaited new book, Dying for a Double, is finally out And like fine wine, this series only improves with age. The storyline takes place on the set of a movie shoot and is fast-paced and intriguing. I simply could not put this book down until I knew what was going on It all culminates in the end chase scene, which is thrilling, original, and hilarious. Dying for a Double is yet another example of Cindy Sample's first-rate work, work for which she is known and admired."Heather Haven, IPPY Award-Winning Author "Dying for a Double serves up double the trouble and triple the laughs When an actress disappears from an indie movie set, Laurel McKay Hunter accepts a double challenge. Replacing the absent star while simultaneously searching for her. What does Laurel find? Double trouble as author Cindy Sample discovers new ways--and locations (think Hollywood)--to keep readers guessing and chuckling."Linda Lovely, author of the Brie Hooker Mystery Series "The adventures of Laurel and her friendscontinue to be endlessly entertaining, especially when here they combined withthe exploits of a Hollywood film crew. Warm-hearted, funny, and incrediblyrelatable, these are characters who demand further adventures and intrigue theycan share with their delighted readers. "Cynthia Chow, Kings River Life Magazine "Moviestars, murder, historical Coloma and chaos--this is the recipe for CindySample's eighth book, Dying for a Double. It's the perfect recipe for acozy night's read, curled up on a couch, wearing your favorite sweats andenjoying an adult beverage."Wendy Schultz, Mountain Democrat.
Independently Published, 9781699427392, 262pp.
Publication Date: October 27, 2019