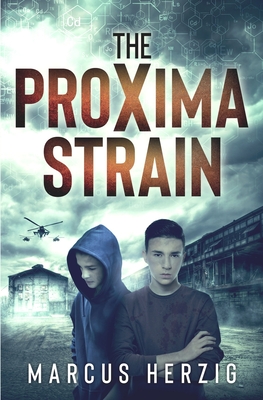 The Proxima Strain
Paperback

* Individual store prices may vary.
Description
Nathan didn't expect to end up staring down the barrel of a gun when he chased that cute guy down the street, but who has the time to always think things through?
Except in video games, sixteen-year-old Nathan doesn't usually play hero, but what would you do if you caught a cute guy stealing from your convenience store? How was he supposed to know Adrian had a gun? Or that he escaped from a secret military lab where he was being experimented on, for that matter?
Now Nathan is driving a stolen car, running from the government with his nagging best friend Kimiko and a stranger with a gun who is suffering from a mysterious disease that seems to be breaking out across the country. But apart from those minor snags, things are going great. Sometimes Adrian even speaks - making Nathan's heart beat faster - even though he mostly just tells him to shut up.
Nathan isn't sure if he can believe Adrian's story. All he knows is that if he doesn't save him from the government, he will never see Adrian again, and that's just a non-starter. But first he has to save his life.
The Proxima Strain is a thrilling Young Adult action adventure that will take you on a riveting journey from the microscopic world of genetics to the doorstep of our interstellar neighborhood.
Independently Published, 9781701223066, 276pp.
Publication Date: December 3, 2019