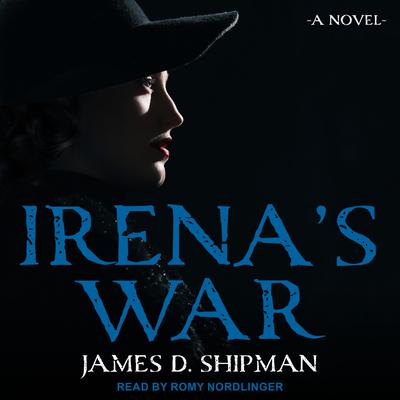 Irena's War (Digital Audiobook)
Publication Date: December 21, 2020
Other Editions of This Title:
Paperback (11/24/2020)
Description
September 1939: The conquering Nazis swarm through Warsaw as social worker Irena Sendler watches in dread from her apartment window. Already, the city's poor go hungry. Irena wonders how she will continue to deliver food and supplies to those who need it most, including the forbidden Jews. The answer comes unexpectedly.



Dragged from her home in the night, Irena is brought before a Gestapo agent, Klaus Rein, who offers her a position running the city's soup kitchens, all to maintain the illusion of order. Though loath to be working under the Germans, Irena learns there are ways to defy her new employer—including forging documents so that Jewish families receive food intended for Aryans. As Irena grows bolder, her interactions with Klaus become more fraught and perilous.



Klaus is unable to prove his suspicions against Irena—yet. But once Warsaw's half-million Jews are confined to the ghetto, awaiting slow starvation or the death camps, Irena realizes that providing food is no longer enough. Recruited by the underground Polish resistance organization Zegota, she carries out an audacious scheme to rescue Jewish children. One by one, they are smuggled out in baskets and garbage carts, or led through dank sewers to safety—every success raising Klaus's ire.
About the Author
Romy Nordlinger is a New York City-based actress and narrator who has recorded over 200 audiobooks. She has been recognized with critical acclaim in AudioFile magazine, Library Journal, and Audible, amongst many others. Romy has narrated a wide array of genres, including mystery, romance, sci-fi, chick-lit, self-help and nonfiction. She also has a strong command of language and dialects and has recorded titles in a plethora of accents ranging from Russian to Scottish and back around the globe again. Some film credits include featured roles on Law & Order (Officer Talbor), All My Children and Real Life. She also has starred in dozens of productions Off-Broadway and regionally. A passionate bookworm and actress, nothing brings Romy more joy than bringing a book to life by fully embodying its characters and faithfully telling its story with all her heart.