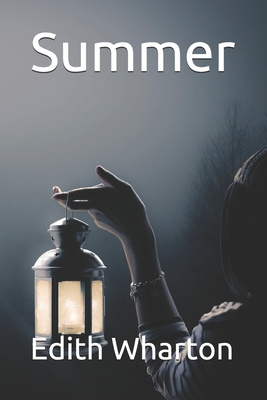 Summer (Paperback)
Independently Published, 9781707217090, 136pp.
Publication Date: November 10, 2019
Other Editions of This Title:
Digital Audiobook (12/31/2005)
Digital Audiobook (9/21/2010)
Digital Audiobook (1/10/2011)
Paperback (3/29/2019)
Paperback (10/6/2019)
Paperback (4/17/2014)
Paperback (12/17/2019)
Paperback (8/30/2006)
Paperback (1/16/2020)
Paperback (2/4/2009)
Paperback (7/28/2019)
Paperback (5/8/2016)
* Individual store prices may vary.
Description
A naive girl from a humble background meets an ambitious city boy, and a torrid romance ensues. Despite her pride, independence, and honesty, Charity Royall feels shadowed by her past--especially in her ardent relationship with the educated and refined Lucius Harney. Can passion overcome the effects of heredity and environment?With its frank treatment of a woman's sexual awakening, Summer created a sensation upon its 1917 publication. Edith Wharton - the author of Ethan Frome and a peerless observer and chronicler of society - completely shattered the standards of conventional love stories with this novel's candor and realism. The Pulitzer Prize-winning author declared Summer a personal favorite among her works, and liked to refer to it as "the Hot Ethan." Over a century later, it remains fresh and relevant.