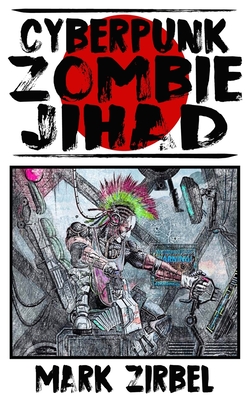 CyberPunk Zombie Jihad
Paperback

* Individual store prices may vary.
Description
WELCOME TO THE FUTURE... The Ministry of Fear has run roughshod over America: Fighting a holy war with weaponized zombies. Manufacturing angels to keep people's faith alive. Nuking Mexico in the name of comprehensive immigration reform. Mark Zirbel presents nine interconnected yet wildly different stories of a nightmarish dystopia. Rampant organ harvesters. Mutant sex workers. Terroristic performance artists. Surgery-obsessed androids. Time-looping drugs. It's a world that's barely recognizable and, at the same time, all too familiar. It's the world of CYBERPUNK ZOMBIE JIHAD.
Independently Published, 9781707802418, 164pp.
Publication Date: November 12, 2019