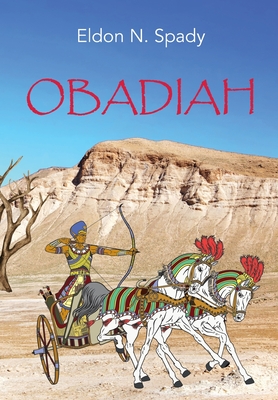 Obadiah
Paperback

* Individual store prices may vary.
Description
Obadiah: The saga of how a member of a religious minority rose to a position of responsibility and power in a hostile environment In 1 Kings chapter 18 of the Bible it casually mentions a man by the name of Obadiah, explaining that he was the manager of King Ahab's palace, a position of responsibility and power in ancient Isreal. This was at the time when King Ahab and Queen Jezebel, who worshiped the heathen gods of the surrounding nations, were actively trying to rid the country of Jehovah worshipers. The part that piqued my interest in this story was that Obadiah was a Jehovah worshiper. Which raised the question, why would King Ahab tolerate him as the manger of his palace?Coming from a management background my conclusion was that Obadiah was such an excellent manager and so valued by King Ahab for those management skills that the king protected him.'Obadiah' is my story of how Obadiah got the job, and how he survived the machinations of Queen Jezebel who tried everything from seduction to outright murder to remove Obadiah from his position, and the cataclysmic outcome in the contest between good and evil in ancient Isreal.
Independently Published, 9781710010695, 408pp.
Publication Date: January 15, 2020