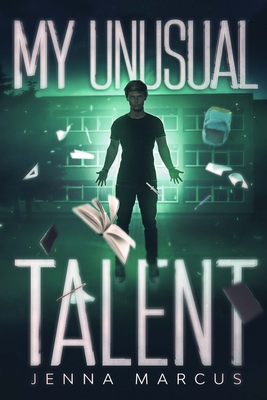 My Unusual Talent
Paperback

* Individual store prices may vary.
Other Editions of This Title:
Paperback (4/6/2021)
Description
Cooper O'Neil, a high school senior from the small town Parkway, strives for a normal teenage existence. One of Cooper's greatest fears is that everyone will discover that he has telekinetic abilities, and inevitably turn him into a science experiment. Only his parents and his sister, Amber, know about his incredible abilities. Cooper keeps his abilities a secret, especially from the love of life because he worries that she would no longer love him if she discovered his secret. However, soon Cooper has more to worry about once the townspeople of Parkway begin to disappear. Once Cooper discovers his late grandfather's journal in his attic, he realizes that history is repeating itself, and just like over forty years ago, the townspeople are being kidnapped. In order to solve the mystery of the recent kidnappings, he must find out how his grandfather died, and the connection between the kidnappings from over forty years and the present day before it is too late.
Lulu.com, 9781716750106, 240pp.
Publication Date: July 15, 2020