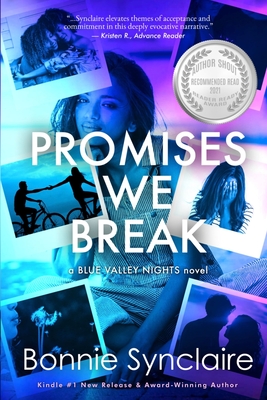 Promises We Break
Paperback

* Individual store prices may vary.
Description
Disconnected Zoe's life revolves around her nonverbal sister, Bailey. Zoe has always been her sister's protector, but after a series of alarming events she has started to doubt her importance in Bailey's life. Her parents want her to let go and live her own life, but they won't tell her the real reason why. ​ Marley is the most popular boy at Blue Valley High, but he and his nonverbal-autistic brother Monty are battling a painful home life that no one knows about. If he doesn't speak up soon, their safety will be jeopardized. When Zoe and Marley cross paths, they realize they have more in common than they think, and the two build a secret friendship despite their opposing social statuses. But the more they're together, the urge to get help becomes more clear yet more frightening, the line between friends and more-than-friends is blurred, and soon consequences for not speaking up will come back to haunt them.
Lulu.com, 9781716834622, 224pp.
Publication Date: June 19, 2020