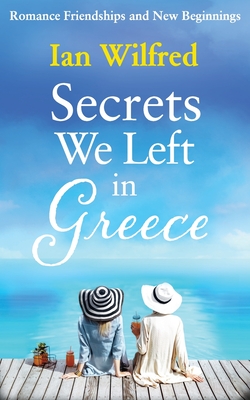 Secrets We Left in Greece (Paperback)
Createspace Independent Publishing Platform, 9781717016737, 246pp.
Publication Date: May 21, 2018
* Individual store prices may vary.
Description
Treasured memories and hidden secrets follow three generations returning to their favourite holiday destination - the beautiful Greek island of Holkamos - after a long absence. Every year, Miriam, her daughter, Heather, and young granddaughter Amy would spend the long summer holidays enjoying the picturesque scenery, visiting local landmarks and integrating with the local community. However, life had moved on, and now with Amy having grown up, married and set up her own business, Miriam suddenly decided to take her family back to this idyllic holiday location. This news brought back poignant memories for all three of them. Thoughts of love and romance combined with dilemmas, choices and a cocktail of emotions would force life to never be quite the same again. Is it always wise to revisit memorable locations? Should the past remain in the past? Learn how Miriam, Heather and Amy all confront their secret fears. Discover whether previous friendships and relationships stand the test of time. Add in the intriguing stories of newcomers whose lives intertwine with the family trio. and how events of the past, present and future merge to form unexpected outcomes.. A subtle blend of engaging, interesting characters, thoughtful life dilemmas with lessons learned makes 'Secrets we left in Greece' a compelling summer read.