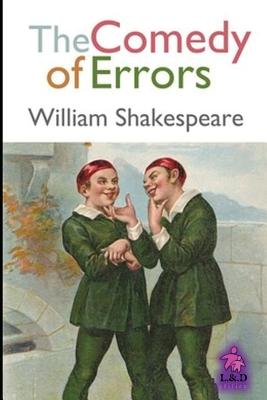 The Comedy of Errors (Paperback)
Independently Published, 9781717843890, 144pp.
Publication Date: July 20, 2018
Other Editions of This Title:
Paperback (8/14/2016)
Paperback (11/4/2017)
Paperback (4/30/2016)
Paperback (4/30/2016)
Paperback (8/23/2018)
Paperback (6/16/2016)
Paperback (3/9/2019)
Paperback (7/21/2018)
Paperback (8/16/2018)
Paperback (9/6/2018)
Paperback (1/26/2019)
Paperback (5/11/2017)
Paperback (12/12/2015)
Paperback (4/25/2014)
Paperback (5/25/2016)
Paperback (9/28/2013)
* Individual store prices may vary.
Description
The Comedy of Errors (+Biography and Bibliography) (Glossy Cover Finish): The Comedy of Errors tells the story of two sets of identical twins. Antipholus of Syracuse and his servant, Dromio of Syracuse, arrive in Ephesus, which turns out to be the home of their twin brothers, Antipholus of Ephesus and his servant, Dromio of Ephesus. When the Syracusans encounter the friends and families of their twins, a series of wild mishaps based on mistaken identities lead to wrongful beatings, a near-incestuous seduction, the arrest of Antipholus of Ephesus, and accusations of infidelity, theft, madness, and demonic possession.