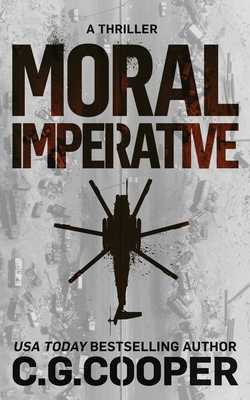 Moral Imperative (Corps Justice #7)
Paperback

* Individual store prices may vary.
Description
A growing Islamic threat... An army ignored by the world... A Marine who won't sit on the sidelines...

The Islamic State of Iraq and Levant (ISIS) is capitalizing on the neglect of war-weary world leaders. No one in Iraq is safe. Christians herded like cattle. Whole communities torn apart. Marine Cal Stokes has had enough. With the quiet support of U.S. President Brandon Zimmer, Stokes and his closest friends return to the Middle East to take the battle to the enemy even if it means being cut off from ever coming home. This is about what's right, not what's popular, a moral imperative...
Independently Published, 9781717974297, 222pp.
Publication Date: July 29, 2018