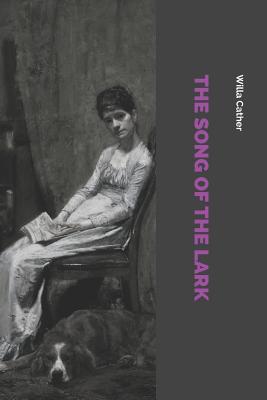 The Song of the Lark (Paperback)
Independently Published, 9781718114555, 258pp.
Publication Date: September 29, 2018
Other Editions of This Title:
Digital Audiobook (1/15/2012)
Digital Audiobook (11/1/2010)
Paperback (4/30/2010)
Paperback (8/27/2012)
Paperback (7/30/2018)
Paperback (8/9/2018)
Paperback (9/25/2010)
Paperback (7/18/2007)
Paperback (1/3/2020)
Paperback (10/17/2019)
Paperback (8/23/2018)
Paperback (2/2/2009)
Paperback (1/31/2015)
* Individual store prices may vary.
Description
Complete and unabridged. The Song of the Lark is the third novel by American author Willa Cather, written in 1915. It is generally considered to be the second novel in Cather's Prairie Trilogy, following O Pioneers (1913) and preceding My ntonia (1918). The book tells the story of a talented artist born in a small town in Colorado who discovers and develops her singing voice. Her story is told against the backdrop of the burgeoning American West in which she was born in a town along the rail line, of fast-growing Chicago near the turn of the twentieth century, and of the audience for singers of her skills in the US compared to Europe. Thea Kronborg grows up, learning herself, her strengths and her talent, until she reaches success. From Wikipedia.