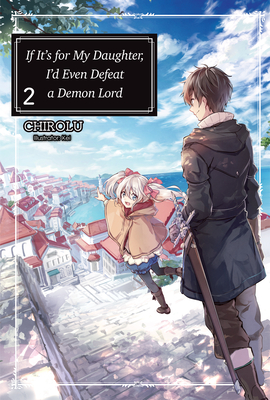 If It's for My Daughter, I'd Even Defeat a Demon Lord
Volume 2
Paperback

* Individual store prices may vary.
Other Editions of This Title:
Paperback (7/7/2020)
Paperback (4/7/2020)
Paperback (2/4/2020)
Paperback (12/3/2019)
Paperback (4/2/2019)
Paperback (10/1/2019)
Paperback (8/6/2019)
Paperback (6/4/2019)
Paperback (6/29/2021)
Paperback (4/16/2019)
Paperback (10/8/2019)
Paperback (4/21/2020)
Paperback (10/30/2018)
Paperback (7/26/2022)
Description
It's a mini-adventure for Dale and his little adopted devil-daughter, as they make a trip to his hometown, Tislow. And Latina couldn't be more excited
"Dale, Dale It's the ocean Can we go? "
Calm down, Latina.
It's been two years since the adorable child Latina was saved by first-rate adventurer Dale, and things are going well. Dale decides to return to his home village, Tislow, and brings Latina along on his journey. Normally mature for her age, the devil girl is surprisingly worked up about her first trip, and the two set out full of excitement.

What kind of things will Latina get to see, and can she possibly get ANY cuter? She better not, or Dale's heart won't be able to take it

It's time for If It's for My Daughter Volume 2.
J-Novel Club, 9781718353015, 236pp.
Publication Date: April 2, 2019