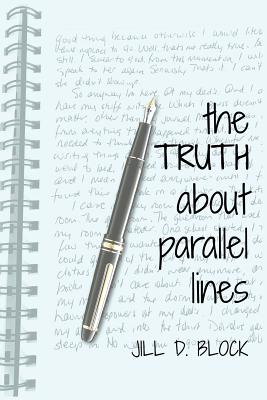 The Truth about Parallel Lines (Paperback)
Createspace Independent Publishing Platform, 9781718687653, 226pp.
Publication Date: May 19, 2018
* Individual store prices may vary.
Description
"The Group and The Best of Everything were the two books that made me want to be a writer. And here's Jill D. Block, clearly the long-lost bastard daughter of Mary McCarthy and Rona Jaffe, with The Truth About Parallel Lines. The story covers something like thirty years, and-just sayin'- I read it in one sitting." Jill Emerson
It is 1981 in New York City. While celebrating her 18th birthday, Jenna Kessler tells a story that stays with her for the rest of her life.
Growing up in the shadow of an over-protective mother, Chloe Toberman finds freedom in the secrets that she keeps.
Deirdre Schein is a doctor, struggling to find her place in her family. Her quiet and stable life is both challenged and made richer by the demands of her flamboyant and unpredictable twin brother.
The Truth About Parallel Lines takes place over more than 30 years. It is the story of three women, love after loss, triumph over tragedy, and the friendships that sustain them.
"Charming and utterly engaging, Jill Block's debut The Truth About Parallel Lines will make you laugh and cry as her characters follow their dreams and then entice you to meditate on the intersection of truth and fiction in your own life." Nina Solomon.