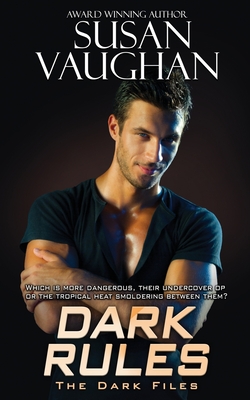 Dark Rules (Paperback)
Createspace Independent Publishing Platform, 9781719266031, 292pp.
Publication Date: October 25, 2016
* Individual store prices may vary.
Description
Part of a series, but a stand-alone novel with its own conclusion. No cliff-hangers.
Danger, secrets and lies...
Maverick DARK officer Simon Byrne, undercover on a Caribbean island, must stop an international arms dealer's sale of uranium that could trigger world conflict. Simon's mission goes sideways when the woman he once failed to protect is assigned as his tech officer. Vowing to keep her safe, he fights the smoldering heat between them because distraction could cost their lives. But despite his personal rule of no entanglements, she's in his head...and in his heart.
By-the-book Janna Harris is determined to prove herself in the field and uncover whether her late husband, who sold to the arms dealer, also betrayed his government. A treason investigation could expose Janna's own secrets. Her attraction to Simon wars with her pledge never to allow another man into her life. But can she walk away from the only man who could heal her battered soul?
Emotions and danger collide as the powder-keg deadline ticks down on their mission-and their survival.

About the Author
Susan Vaughan is a multi-published and award-winning author. Her books have won the Golden Leaf, More Than Magic, and Write Touch Readers' Award and been a finalist for the Booksellers' Best and Daphne du Maurier awards. A former teacher, she's a West Virginia native, but she and her husband have lived in the Mid-Coast area of Maine for many years. Find her at www.susanvaughan.com or on Facebook at www.facebook.com/SusanVaughanBooks or on Twitter @SHVaughan.