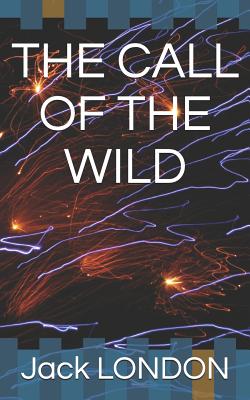 The Call of the Wild (Paperback)
Independently Published, 9781719872508, 102pp.
Publication Date: August 24, 2018
Other Editions of This Title:
Digital Audiobook (5/24/2010)
Paperback (3/8/2018)
Paperback (8/27/2018)
Paperback (11/7/2016)
Paperback (10/9/2015)
Paperback (8/17/2018)
Paperback (8/12/2016)
Paperback (12/11/2014)
Paperback (12/20/2011)
Paperback (4/14/2019)
Paperback (4/28/2016)
Paperback (4/29/2015)
Paperback (7/12/2019)
Paperback (10/1/2018)
Paperback (1/3/2019)
Paperback (10/17/2014)
Paperback (2/11/2019)
Paperback (8/7/2018)
Paperback (4/5/2015)
Paperback (9/6/2018)
* Individual store prices may vary.
Description
- Jack LONDON (John Griffith Chaney), born in 1876 and died in 1916 (at age 40), is an American writer. His biological father separated from his mother. She married John London after his birth. This stepfamily family lived in San Francisco. Jack grew up in a modest environment. He had a difficult childhood He has worked in a variety of trades, including moss, sailor-fisherman, and gold-mining adventurer in Alaska and Canada's North. He tried himself as a writer, using his pioneering life. At 27, he was successful with several works: "The Call of the Forest," "White Croc" and "Martin Eden." He has authored some fifty novels and novels, especially in the field of adventure and nature. He advocated early for nature by lecturing. He was also a political activist and a convinced socialist. He divorced his first wife and married the love of his life, Charmian Kittredge. During the last decade of his life, he experienced financial ease, with the purchase of a ranch and private boat, with which he was able to go around the world. Unfortunately, he was seized by an uremia crisis in 1916 and died of blood poisoning at age 40. - THE CALL OF THE WILD is a work by Jack LONDON. This is the story of a sled dog, named Buck. He was a pet dog of Judge Miller in the United States. Kidnapped by the gardener, he was sold to the trappers. They entrusted it to a trainer and then sold it to two mail conveyors, Perrault and Fran.