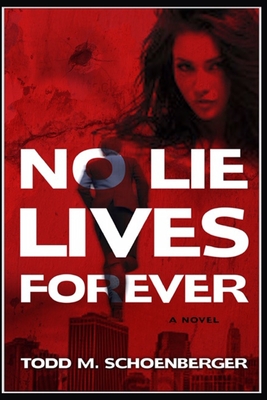 No Lie Lives Forever (Paperback)
Createspace Independent Publishing Platform, 9781720808862, 266pp.
Publication Date: March 19, 2019
* Individual store prices may vary.
Description
No Lie Lives Forever; a captivating fictional work mixing greed, lust, suspense and international intrigue while incorporating current geopolitical events.The story takes place in New York City and involves Wall Street hotshot, Travis Carmichael: a remarkably successful hedge fund manager on the fast-track to legendary status until he passionately falls hard for a striking Russian woman named Naomi Knight. Her influence is equivalent to quicksand as Travis becomes trapped in an array of limited solutions, which will not only impact his career but also those in power in the United States and Eurozone.The origin of No Lie Lives Forever is from the author's professional and personal experiences working on Wall Street. The plot is derived from a real-life sequence of events, though there is an effort to masquerade the names of people, firms, countries and the timeframe of said events.ABOUT THE AUTHORTodd M. Schoenberger is a former Wall Street hedge fund manager having spent over two decades in the financial services industry. His career stops include global powerhouse firms Merrill Lynch, T. Rowe Price, USAA and the now-shuttered LandColt Capital LP.From 2006 to 2015, Todd was a frequent financial commentator for several national television and radio stations, including CNN, CNBC, BNN, Bloomberg News and Radio, FOX Business and News Channels; and has been a keynote speaker at West Point, the United States Naval Academy, and a variety of industry events and influential private forums.No Lie Lives Forever is his first published novel; a fictional story, however inspired by real-life events chronicling a series of challenging crises during the author's time working in lower Manhattan. Todd currently resides in Upstate New York and has vowed to never return to the world that nearly destroyed his life.