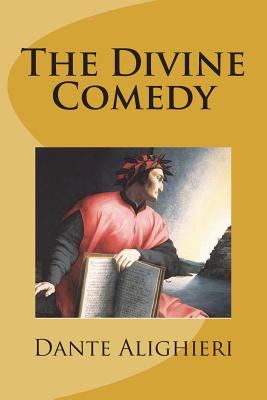 The Divine Comedy (Paperback)
Createspace Independent Publishing Platform, 9781721221547, 302pp.
Publication Date: June 21, 2018
Other Editions of This Title:
Paperback (6/6/2018)
Paperback (3/27/2013)
Paperback (3/30/2017)
Paperback (3/7/2016)
Paperback (11/10/2015)
Paperback (8/6/2016)
Paperback (1/30/2018)
Paperback, Spanish (6/4/2016)
Paperback (2/11/2017)
Paperback (8/8/2016)
Paperback (7/6/2018)
Paperback (7/14/2017)
Paperback (5/6/2018)
Paperback (8/10/2017)
Paperback (5/4/2016)
* Individual store prices may vary.
Description
The Divine Comedy by Dante Alighieri ni Schicchi, Myrrha, Adam of Brescia, Potiphar's Wife, and Sinon of Troy. XXXI. The Giants, Nimrod, Ephialtes, and Antaeus. Descent to Cocytus. XXXII. The Ninth Circle: Traitors. The Frozen Lake of Cocytus. First Division, Caina: Traitors to their Kindred. Camicion de' Pazzi. Second Division, Antenora: Traitors to their Country. Dante questions Bocca degli Abati. Buoso da Duera. XXXIII. Count Ugolino and the Archbishop Ruggieri. The Death of Count Ugolino's Sons. Third Division of the Ninth Circle, Ptolomaea: Traitors to their Friends. Friar Alberigo, Branco d' Oria. XXXIV. Fourth Division of the Ninth Circle, the Judecca: Traitors to their Lords and Benefactors. Lucifer, Judas Iscariot, Brutus, and Cassius. The Chasm of Lethe. The Ascent. Incipit Comoedia Dantis Alagherii, Florentini natione, non moribus. We are delighted to publish this classic book as part of our extensive Classic Library collection. Many of the books in our collection have been out of print for decades, and therefore have not been accessible to the general public. The aim of our publishing program is to facilitate rapid access to this vast reservoir of literature, and our view is that this is a significant literary work, which deserves to be brought back into print after many decades. The contents of the vast majority of titles in the Classic Library have been scanned from the original works. To ensure a high quality product, each title has been meticulously hand curated by our staff. Our philosophy has been guided by a desire to provide the reader with a book that is as close as possible to ownership of the original work. We hope that you will enjoy this wonderful classic work, and that for you it becomes an enriching experience.