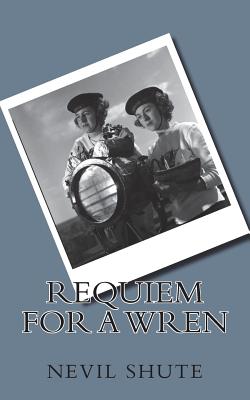 Requiem For A Wren (Paperback)
Createspace Independent Publishing Platform, 9781721551026, 166pp.
Publication Date: June 19, 2018
* Individual store prices may vary.
Description
Requiem For A Wren The Breaking Wave by Nevil Shute Sidelined by a wartime injury, fighter pilot Alan Duncan reluctantly returns to his parents' remote sheep station in Australia to take the place of his brother Bill, who died a hero in the war. But his homecoming is marred by the suicide of his parents' parlormaid, of whom they were very fond. Alan soon realizes that the dead young woman is not the person she pretended to be. Upon discovering that she had served in the Royal Navy and participated along with his brother in the secret build-up to the Normandy invasion, Alan sets out to piece together the tragic events and the lonely burden of guilt that unravelled one woman's life. In the process of finding the answer to the mystery, he realizes how much he had in common with this woman he never knew and how a war can go on killing people long after it's all over. We are delighted to publish this classic book as part of our extensive Classic Library collection. Many of the books in our collection have been out of print for decades, and therefore have not been accessible to the general public. The aim of our publishing program is to facilitate rapid access to this vast reservoir of literature, and our view is that this is a significant literary work, which deserves to be brought back into print after many decades. The contents of the vast majority of titles in the Classic Library have been scanned from the original works. To ensure a high quality product, each title has been meticulously hand curated by our staff. Our philosophy has been guided by a desire to provide the reader with a book that is as close as possible to ownership of the original work. We hope that you will enjoy this wonderful classic work, and that for you it becomes an enriching experience.