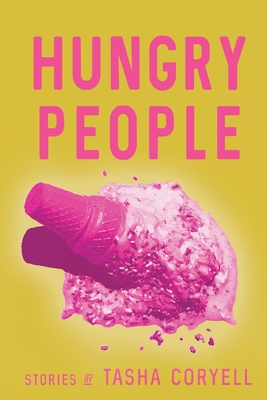 Hungry People (Paperback)
Createspace Independent Publishing Platform, 9781721553457, 212pp.
Publication Date: August 3, 2018
* Individual store prices may vary.
Description
Published by Split/Lip Press, these darkly comic short stories by Tasha Coryell explore the physical and emotional hungers that make people do surprising things to try and find satisfaction in a world where no one is ever really satisfied. All of the characters in Hungry People are hungry for something. Some are hungry for love, others are hungry for fame or money or children or food itself. These darkly funny stories explore the inexplicable cravings of people and the ways in which they try to fulfill them.
About the Author
Tasha Coryell lives and writes in Tuscaloosa, where she received an MFA from the University of Alabama. She's had fiction, nonfiction and poetry published in Word Riot, Diagram, Barrelhouse, Winter Tangerine, and other journals. She is currently working on a novel about murderous sorority girls and a YA novel about witches taking over the government. You can find her tweeting under @tashaaaaaaa.