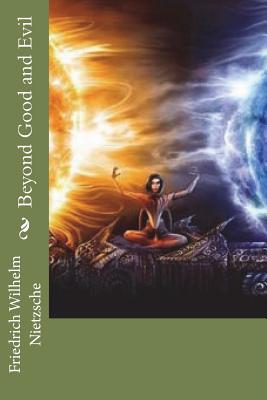 Beyond Good and Evil (Paperback)
Createspace Independent Publishing Platform, 9781722150945, 70pp.
Publication Date: July 5, 2018
Other Editions of This Title:
Paperback (4/28/2015)
Paperback (3/21/2017)
Paperback (9/16/2016)
Paperback (6/22/2016)
Paperback (3/20/2016)
Paperback (7/26/2017)
Paperback (10/9/2016)
Paperback (3/25/2017)
Paperback (12/3/2016)
Paperback (2/9/2018)
Paperback (8/17/2016)
Paperback (9/15/2017)
Paperback (3/4/2017)
Paperback (2/27/2018)
Paperback (8/9/2017)
Paperback (8/9/2017)
Paperback (3/20/2017)
Paperback (12/21/2016)
* Individual store prices may vary.
Description
Beyond Good and Evil By Friedrich Wilhelm Nietzsche ting that all philosophers, in so far as they have been dogmatists, have failed to understand women--that the terrible seriousness and clumsy importunity with which they have usually paid their addresses to Truth, have been unskilled and unseemly methods for winning a woman? Certainly she has never allowed herself to be won; and at present every kind of dogma stands with sad and discouraged mien--IF, indeed, it stands at all For there are scoffers who maintain that it has fallen, that all dogma lies on the ground--nay more, that it is at its last gasp. But to speak seriously, there are good grounds for hoping that all dogmatizing in philosophy, whatever solemn, whatever conclusive and decided airs it has assumed, may have been only a noble puerilism and tyronism; and probably the time is at hand when it will be once and again understood WHAT has actually sufficed for the basis of such imposing and absolute philosophical edifices as the dogmatists have hitherto reared: perhaps some popular superstition of imm We are delighted to publish this classic book as part of our extensive Classic Library collection. Many of the books in our collection have been out of print for decades, and therefore have not been accessible to the general public. The aim of our publishing program is to facilitate rapid access to this vast reservoir of literature, and our view is that this is a significant literary work, which deserves to be brought back into print after many decades. The contents of the vast majority of titles in the Classic Library have been scanned from the original works. To ensure a high quality product, each title has been meticulously hand curated by our staff. Our philosophy has been guided by a desire to provide the reader with a book that is as close as possible to ownership of the original work. We hope that you will enjoy this wonderful classic work, and that for you it becomes an enriching experience.