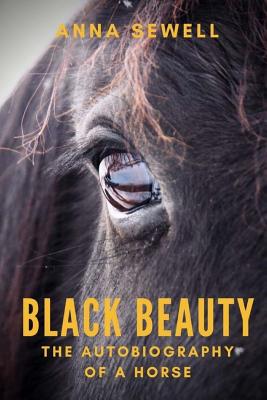 Black Beauty (Paperback)
The Autobiography of a Horse
Createspace Independent Publishing Platform, 9781722343880, 118pp.
Publication Date: July 3, 2018
Other Editions of This Title:
Paperback (1/29/2015)
Paperback (7/30/2018)
Paperback (10/7/2018)
Paperback (8/26/2018)
Paperback (10/18/2014)
Paperback (11/1/2013)
Paperback (9/6/2018)
Paperback (2/10/2019)
Paperback (10/28/2018)
Paperback (5/23/2019)
Paperback (4/7/2016)
Paperback (7/31/2018)
Paperback (1/12/2016)
Paperback (9/23/2018)
Paperback (2/18/2015)
Paperback (8/15/2007)
* Individual store prices may vary.
Description
Black Beauty is an 1877 novel by English author Anna Sewell. It was composed in the last years of her life, during which she remained in her house as an invalid. The novel became an immediate best-seller, with Sewell dying just five months after its publication, but long enough to see her only novel become a success. With fifty million copies sold, Black Beauty is one of the best-selling books of all time. While forthrightly teaching animal welfare, it also teaches how to treat people with kindness, sympathy, and respect. Black Beauty became a forerunner to the pony book genre of children's literature. In 2003, the novel was listed at number 58 on the BBC's survey The Big Read. Perhaps the most celebrated animal story of the nineteenth century, Black Beauty is the suspenseful and deeply moving account of a horse's experiences at the hands of many owners - some, sensitive riders who treated him gently; others, cruel drivers who thoughtlessly inflicted lasting damage.Written as the animal's autobiography, and as an appeal for the humane treatment of horses, Anna Sewell's beloved classic reveals as much about human conduct and the social ills of the time as it does about the treatment of animals. Scenes from the lives of both the landed gentry and the impoverished working class offer a subtle but well-rounded perspective of social conditions in England during the late nineteenth century.