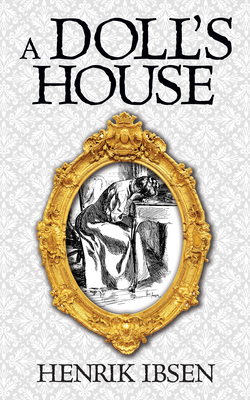 A Doll's House
Paperback

* Individual store prices may vary.
Other Editions of This Title:
Paperback (2/16/2021)
Paperback (1/1/2005)
Paperback (6/16/2016)
Paperback (6/5/2014)
Paperback (5/20/2015)
Paperback (1/25/2013)
Paperback (9/17/2014)
Paperback (6/27/2018)
Paperback (4/6/2014)
Description
"I Think That Before All Else I Am a Human Being, Just As Much As You Are--Or At Least I will Try to Become One." -Henrik Ibsen in A Doll's House A Doll's House, the three-act play by Henrik Ibsen, which premiered at the Royal Theatre in Copenhagen, Denmark in 1879, is one of the most well-known and frequently performed of modern plays. It richly displays the genius with which Ibsen pioneered modern, realistic prose drama. The play is significant for the way it deals with the fate of the central character Nora, a married woman, who at that time in Norway lacked opportunities for self-fulfillment in a male-dominated world. Ibsen was inspired by the belief that "a woman cannot be herself in modern society," since it is "an exclusively male society, with laws made by men and with prosecutors and judges who assess feminine conduct from a masculine standpoint." The play aroused great controversy at the time, as it concludes with Nora leaving her husband and children because she wants to discover herself. The outrage went far beyond the theater to the world of newspapers and society. In Nora, Ibsen epitomized the human struggle against the humiliating constraints of social conformity. Even today many agree that the theme of the play is the need of every individual to be able to find out the kind of person he or she is and to be allowed to become that person.
G&D Media, 9781722502980, 132pp.
Publication Date: June 29, 2020