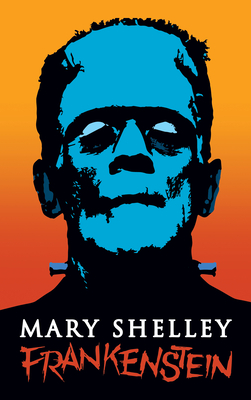 Frankenstein
Paperback

* Individual store prices may vary.
Other Editions of This Title:
Digital Audiobook (2/28/2010)
Digital Audiobook (12/2/2020)
Digital Audiobook (11/27/2017)
Digital Audiobook (12/31/2007)
Paperback (2/28/2018)
Paperback (9/24/2018)
Paperback (10/29/2017)
Paperback (10/24/2018)
Paperback (6/12/2020)
Paperback (2/20/2018)
Paperback (9/22/2017)
Paperback (11/2/2017)
Description
There is no greater novel and no more well-known monster than Mary Shelley's Frankenstein. Now you can enjoy the original 1818 version in this beautifully designed edition. The creature at the center of this tale is more than just a lumbering giant. He is in reality a thinking intelligent being who is tormented by a world in which he does not belong. Shelley draws upon the universal themes of creation and the nature of existence with the overall need for acceptance. As the narrative points out, it is without this acceptance that the true monster, the violent nature of humanity, emerges. In the story, Swiss scientist Dr. Victor Frankenstein is obsessed with the secret of creation. He cobbles together a body he's determined to bring to life until that one fateful night, when he actually does. As the creature opens his eyes, the doctor is repulsed to see that this is not his vision of perfection, but is instead a hideous monster. Dr. Frankenstein abandons his repulsive creation, and in doing so, sets in motion a chain of violence and terror wrought on by a monster who just will not be ignored. Shelley's tale is as relevant today as it is haunting. Infused with some elements of the Gothic novel and the Romantic movement, this gripping story about the ethics of creation and the consequences of trauma, is one of the most influential Gothic novels in British literature. Frankenstein is also considered to be one of the earliest examples of science fiction and is a must read for fans of that genre as well as horror buffs.
G&D Media, 9781722503000, 312pp.
Publication Date: June 29, 2020