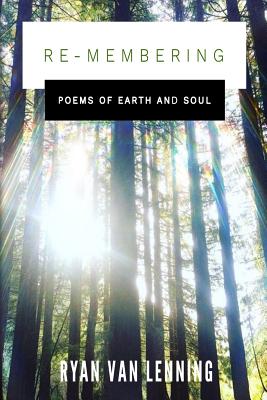 Re-Membering
Poems of Earth and Soul
Paperback

* Individual store prices may vary.
Description
The poems in Re-Membering are an unabashed celebration of the sensuality and mystery of wild nature. Redwoods reach without apology towards the sky, and rivers flow with unflagging energy towards the ocean. This collection re-members the author's personal explorations into wild nature, but it also re-collects for all of us a time when our kinship and inter-connectedness with the natural world was self-evident, and invites us to fully re-inhabit and say "Yes " to our sensual natures, our animal bodies, our playfulness and creativity, connection, mystery, and our instinctive love for this beautiful, sentient Earth. In turns evocative and playful and always vivid and soulful, the poems in Re-Membering are beautiful catalysts of remembering, little sparks in the dark of forgetting that make one gasp, "Oh, I remember that
Createspace Independent Publishing Platform, 9781722768218, 152pp.
Publication Date: September 14, 2018
About the Author
Ryan Van Lenning, M.A., is author of Re-Membering: Poems of Earth and Soul and High-Cooing Through the Seasons, a collection of forest haiku (October 2018). His new book, Headwaters and Heartrocks, will be released in Winter 2018. His poetry appears in various poetry journals and the forthcoming book A Walk with Nature: Poetic Encounters that Nourish the Soul by University Professors Press. Van Lenning is Co-Founder of Wild Nature Heart, guiding inner and outer wilderness journeys and facilitating authentic re-connections with nature and our deepest selves to assist in the work of repairing broken belonging. He is a certified ecotherapist through The Earthbody Institute and lives in the forests of California.