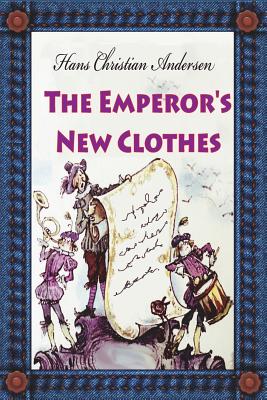 The Emperor's New Clothes (Paperback)
Createspace Independent Publishing Platform, 9781722908072, 40pp.
Publication Date: July 12, 2018
Other Editions of This Title:
Hardcover (5/6/2014)
* Individual store prices may vary.
Description
Hans Christian Andersen was a Danish author best known for writing children's storiesincluding "The Little Mermaid" and "The Ugly Duckling." But he didn't just write short stories, and his intended audience wasn't restricted to children. In addition to his fairy tales, Andersen wrote poems, plays, novels, travel books, essays, and more. He hungered for recognition at home (Denmark) and abroad-and he got it Eventually. Today, his stories can be read in over one hundred languages. But no matter what language they're in, Andersen's tales have got something for everyone. In them, you'll find beauty, tragedy, nature, religion, artfulness, deception, betrayal, love, death, judgment, penance, and-occasionally-a happy ending. They're complex tales, but since Andersen himself was pretty complex, we like to think that art imitates life. Or something like that. "The Emperor's New Clothes" is a short tale by Hans Christian Andersen about two weavers who promise an Emperor a new suit of clothes that is invisible to those who are unfit for their positions, stupid, or incompetent. When the Emperor parades before his subjects in his new clothes, no one dares to say that he doesn't see any suit of clothes until a child cries out, "But he isn't wearing anything at all " The tale has been translated into over a hundred languages. Includes a unique illustration.