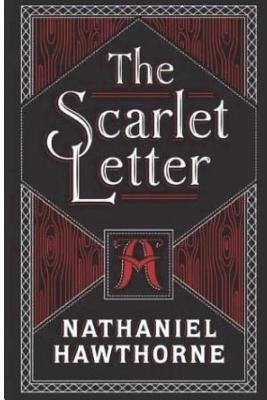 The Scarlet Letter
(Annotated)
Paperback

* Individual store prices may vary.
Other Editions of This Title:
Digital Audiobook (5/9/2011)
Paperback (3/29/2013)
Paperback (10/5/2008)
Paperback (3/20/2018)
Paperback (4/8/2019)
Paperback (4/1/2018)
Paperback (12/27/2012)
Paperback (4/3/2019)
Paperback (12/16/2017)
Paperback (12/5/2017)
Paperback (2/3/2018)
Paperback (11/21/2013)
Hardcover (11/13/2018)
Hardcover (10/16/2018)
Hardcover (11/10/2018)
Hardcover (10/15/2008)
Description
Published in 1850, The Scarlet Letter is considered Nathaniel Hawthorne's most famous novel-and the first quintessentially American novel in style, theme, and language. Set in seventeenth-century Puritan Massachusetts, the novel centers around the travails of Hester Prynne, who gives birth to a daughter Pearl after an adulterous affair. Hawthorne's novel is concerned with the effects of the affair rather than the affair itself, using Hester's public shaming as a springboard to explore the lingering taboos of Puritan New England in contemporary society.
Createspace Independent Publishing Platform, 9781723112676, 148pp.
Publication Date: July 16, 2018
About the Author
Nathaniel Hawthorne was born on July 4, 1804, in Salem, Massachusetts, where his birthplace is now a museum. William Hathorne, who emigrated from England in 1630, was the first of Hawthorne's ancestors to arrive in the colonies. After arriving, William persecuted Quakers. William's son John Hathorne was one of the judges who oversaw the Salem Witch Trials.