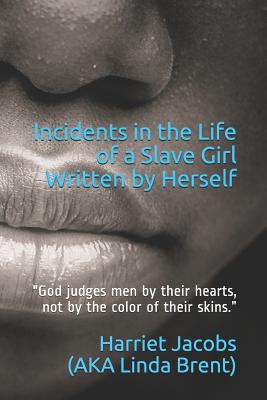 Incidents in the Life of a Slave Girl, Written by Herself (Paperback)
Independently Published, 9781724178190, 180pp.
Publication Date: October 4, 2018
Other Editions of This Title:
Paperback (1/8/2016)
Paperback (9/19/2016)
Paperback (5/4/2017)
Paperback (6/19/2016)
Paperback (2/28/2014)
Paperback (1/15/2008)
Paperback (1/10/2012)
Paperback (9/23/2019)
Paperback (11/6/2014)
Paperback (1/27/2011)
Hardcover (1/15/2008)
Hardcover (2/19/2011)
Hardcover (4/3/2018)
Paperback (3/21/1973)
Paperback (11/15/2014)
Paperback (10/18/2010)
* Individual store prices may vary.
Description
..".I do earnestly desire to arouse the women of the North to a realizing sense of the condition of the two millions of women at the South, still in bondage, suffering what I suffered, and most of them far worse. I want to add my testimony to that of abler pens to convince the people of the Free States what Slavery really is. Only by experience can any one realize how deep, and dark, and foul is that pit of abominations. May the blessing of God rest upon this imperfect effort in behalf of my persecuted people" (Jacobs 281).The true story of an individual's struggle for self-identity, self-preservation, and freedom, Incidents in the Life of a Slave Girl remains among the few extant slave narratives written by a woman. This autobiographical account chronicles the remarkable odyssey of Harriet Jacobs (1813.