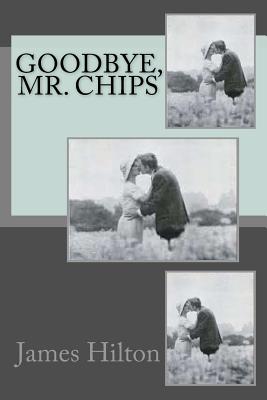 Goodbye, Mr. Chips (Paperback)
Createspace Independent Publishing Platform, 9781724277930, 78pp.
Publication Date: July 25, 2018
Other Editions of This Title:
Paperback (8/13/2019)
Paperback (10/5/2013)
Paperback (12/18/2019)
Mass Market Paperback (12/1/1982)
Paperback (9/11/2018)
Compact Disc (4/1/2006)
Paperback (10/4/2015)
Compact Disc (11/1/2008)
Mass Market Paperback (12/1/1982)
* Individual store prices may vary.
Description
Goodbye, Mr. Chips by James Hilton Full of enthusiasm, young English schoolmaster Mr. Chipping came to teach at Brookfield in 1870. It was a time when dignity and a generosity of spirit still existed, and the dedicated new schoolmaster expressed these beliefs to his rowdy students. Nicknamed Mr. Chips, this gentle and caring man helped shape the lives of generation after generation of boys. He became a legend at Brookfield, as enduring as the institution itself. And sad but grateful faces told the story when the time came for the students at Brookfield to bid their final goodbye to Mr. Chips. There is not another book, with the possible exception of Dickens's A Christmas Carol, that has quite the same hold on readers' affections. Such is its popularity that it has been adapted into two films and two television series. We are delighted to publish this classic book as part of our extensive Classic Library collection. Many of the books in our collection have been out of print for decades, and therefore have not been accessible to the general public. The aim of our publishing program is to facilitate rapid access to this vast reservoir of literature, and our view is that this is a significant literary work, which deserves to be brought back into print after many decades. The contents of the vast majority of titles in the Classic Library have been scanned from the original works. To ensure a high quality product, each title has been meticulously hand curated by our staff. Our philosophy has been guided by a desire to provide the reader with a book that is as close as possible to ownership of the original work. We hope that you will enjoy this wonderful classic work, and that for you it becomes an enriching experience.
or
Not Currently Available for Direct Purchase