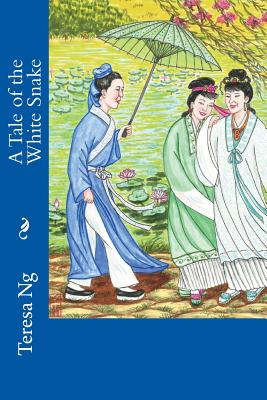 A Tale of the White Snake
Paperback

* Individual store prices may vary.
Description
A Tale of the White Snake is one of the most beloved myths in China. For thousands of years, Chinese children sat on the knees of their mothers or grandmothers and enjoyed listening to these fascinating tales. The story: A female white snake was saved by the kindness of a young men, from ending up as a gourmet dish on someone's dinner table. Wishing to repay him, she prayed to Guanyin, the Goddess of Mercy for guidance. Guanyin gave her a small green snake as companion and sent them both to Mount Ormei for training.....to evolve into human forms. A thousand years passed. The white snake finally found the reincarnation of her rescuer.....
Createspace Independent Publishing Platform, 9781724345103, 34pp.
Publication Date: July 27, 2018