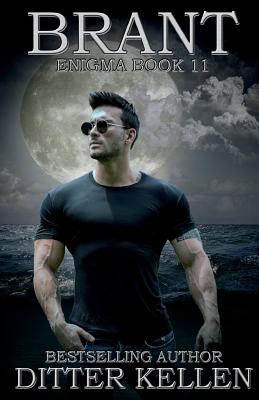 Brant (Paperback)
A Scifi Alien Romance (Enigma #11)
Createspace Independent Publishing Platform, 9781724563729, 402pp.
Publication Date: July 29, 2018
* Individual store prices may vary.
Description
Syrina awakens after a devastating plane crash only to find herself in the clutches of the Cuban government. Worse still, Brant is injured and on the verge of death. Her Bracadyte blood is his only chance for survival, even though it means bonding with him for life.Former Marine, Brant Henderson despises weakness in any form, yet that is exactly the position he finds himself him in. He's injured, bleeding out, and on the verge of certain death. Until the blood of a beautiful, forbidden Bracadyte enters his veins. Her life force holds the power to heal his body, even when he's in danger of losing his heart...
About the Author
Ditter Kellen is the bestselling author of the Enigma Series. To say she's addicted to reading is an understatement. Her eBook reader is an extension of her and holds many of her fantasies and secrets. It's filled with hundreds of jaw-dropping characters who keep her entertained on a daily basis. Ditter's love of suspense and outrageous imagination have conspired together to bring her where she is today...sitting in front of her computer allowing them free rein. Writing is her passion, what she was born to do. I hope you will enjoy reading her stories as much as she loves spinning them. Ditter resides in Florida with her husband and many unique farm animals. She adores French fries and her phone is permanently attached to her ear. You can contact Ditter by email: author@ditterkellen.com Follow Ditter on BookBub! www.bookbub.com/authors/ditter-kellen
or
Not Currently Available for Direct Purchase