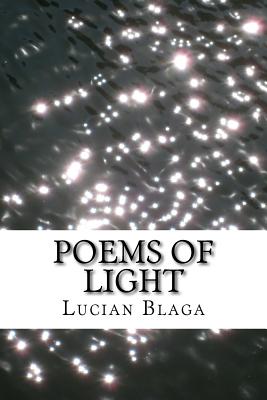 Poems of Light
Paperback

* Individual store prices may vary.
Description
'Poems of Light' ('Poemele Luminii') was published in 1919 by the Romanian poet Lucian Blaga (1895-1961). Blaga is considered to be one of the most important modernist poets in Romania, greatly admired by internationally renowned writers such as Mircea Eliade, yet he is still relatively unknown outside his country. It is generally considered that this is due to the Communist government's censorship of his work, as he, a poet and essayist who refused any connections to the Party, was deemed to be too 'philosophical' and subversive for his time. This particular collection, consisting of 38 poems, is his earliest published work, written just after his marriage and dedicated to his wife. Blaga's style sits somewhere between a Romantic sensibility and an ironic modernist distrust - his poems explore love, spirituality and nature with sensitivity and wonder, yet the poetic persona constantly questions them. Poems such as 'The oak tree' and 'The earth' follow the Romantic convention of portraying a persona who wants to connect with nature, yet instead of it providing a sense of comfort and stability, nature is transformed into a reminder of our mortality and isolation. When faced with a natural world in which he feels alienated, the persona looks for meaning and intensity in romantic relationships, reminiscent of Matthew Arnold's 'Dover Beach' where the poet (like Blaga, also newly wed), demanded that he and his love 'be true to one another' in order to find some stability amongst 'the naked shingles of the world'. Poems such as 'The earth', 'Your hair', 'Beautiful hands' and 'Us, and the earth', presumably addressed to his new wife, communicate this romantic desire for a perfect union, yet they too contain the shadow of mortality, alluding to love's transience. However, in poems such as 'I do not crush the aura of wonder of the world', 'I await my sunset' and 'Silence', there still lingers the Romantic hope that the spirit can connect to a greater universal power, however distant and uncertain. This is a new translation of 'Poemele Luminii' by Gabi Reigh. Reigh (nee Jianu) moved to England from Romania in her teens, studied English and History of Art at University College London and currently teaches English Language and Literature at a sixth form college in Hampshire. In 2017, she won the Stephen Spender Trust award for her translation from Romanian of Marin Sorescu's poem 'The Traveller'. Her work has also been published in the literary magazine 'Modern Poetry in Translation'.
Createspace Independent Publishing Platform, 9781724663917, 42pp.
Publication Date: August 1, 2018
or
Not Currently Available for Direct Purchase