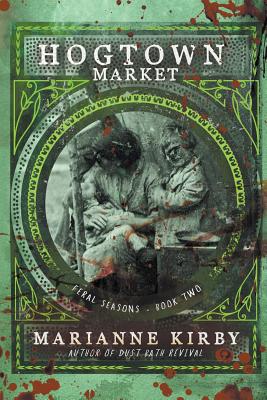 Hogtown Market (Paperback)
Createspace Independent Publishing Platform, 9781724814524, 194pp.
Publication Date: August 16, 2018
* Individual store prices may vary.
Description
The summer's been hard on Hank Goodness. Family secrets upended the simple life she shared with her aunt and brother and set Hank on the road to a grim transformation in a hidden town. Now, Hank doesn't know if she's a monster or not. But she's won her freedom and is on a mission: to rescue her brother Ben from a horrible fate. Hank is on the run. To stop what's happening to her brother, she needs to figure out where to go next while navigating her new friendship with Jimmy and determining who in the world she can trust when everyone has betrayed her. Reborn - the risen and feral dead that rose with the Dust - aren't even the worst of what's hunting them. Predators are closing in, and they don't all come in animal form. The dangerous women they meet might help, as long as Hank is willing to take the risk and pay the price. Unknown family history, government experiments, and her own hungry instincts conspire to change her relationship to the Reborn - and threaten her identity and her life.
or
Not Currently Available for Direct Purchase