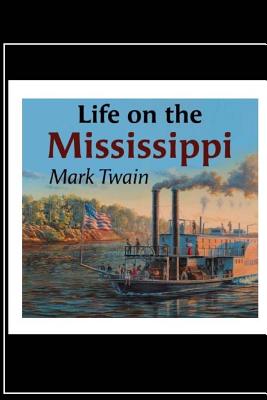 Life on the Mississippi
Paperback

* Individual store prices may vary.
Other Editions of This Title:
Digital Audiobook (12/26/2010)
Digital Audiobook (2/27/2015)
Paperback (7/18/2019)
Paperback (11/4/2011)
Paperback (1/14/2017)
Paperback (9/1/2004)
Paperback (1/6/2017)
Paperback (3/10/2017)
Paperback (4/3/2021)
Paperback (3/16/2017)
Paperback (6/29/2020)
Paperback (1/23/2015)
Paperback (12/14/2020)
Paperback (2/18/2018)
Paperback (1/31/2017)
Paperback (2/14/2014)
Description
The book begins with a brief history of the river as reported by Europeans and Americans, beginning with the Spanish explorer Hernando de Soto in 1542. It continues with anecdotes of Twain's training as a steamboat pilot, as the 'cub' (apprentice) of an experienced pilot, Horace E. Bixby. He describes, with great affection, the science of navigating the ever-changing Mississippi River in a section that was first published in 1876, entitled "Old Times on the Mississippi". Although Twain was actually 21 when he began his training, he uses artistic license to make himself seem somewhat younger, referring to himself as a "fledgling" and a "boy" who "ran away from home" to seek his fortune on the river, and playing up his own callowness and na vet . In the second half, Twain narrates his trip many years later on a steamboat from St. Louis to New Orleans. He describes the competition from railroads, and the new, large cities, and adds his observations on greed, gullibility, tragedy, and bad architecture. He also tells some stories that are most likely tall tales.
Createspace Independent Publishing Platform, 9781724919007, 488pp.
Publication Date: August 7, 2018