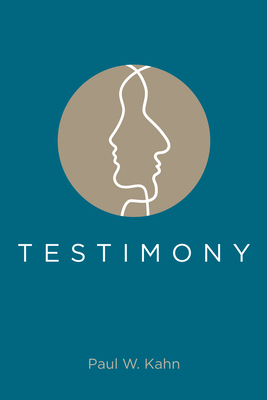 Testimony
Paperback

* Individual store prices may vary.
Other Editions of This Title:
Hardcover (4/1/2021)
Description
On her seventy-fifth birthday, the author's mother confessed to an affair more than three decades past. His father's response was unforgiving. Her need to confess met his limitless rage. She acted out of love; he sought revenge. Their battle consumed everything and everyone around them. In the middle of this struggle, she was diagnosed with cancer. Two years later, she died.
Testimony is a son's memoir of this struggle. Paul Kahn finds here a story of the twentieth century, beginning with poverty in the Depression and immigration from Hitler's Germany. He follows his father's experience of the war and his return with PTSD. He traces his parents' movement through the turbulent 60s. More than a study of twentieth-century culture, Testimony is a philosophical inquiry into the possibility of faith in a secular age. History, philosophy, and theology flow together as Kahn finds in his parents' lives the resources for a series of essays on the nature of truth, memory, death, and faith. Testimony is most of all a meditation on love in a time in which the very possibility of faith is constantly put to the test.
Cascade Books, 9781725284302, 176pp.
Publication Date: April 1, 2021