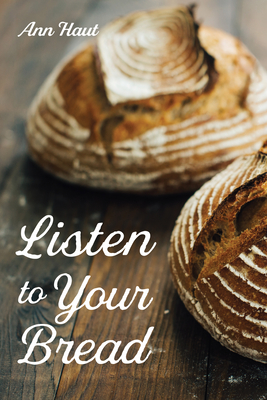 Listen to Your Bread
Paperback

* Individual store prices may vary.
Other Editions of This Title:
Hardcover (5/8/2021)
Description
A tough town like Olean offers a guy only so many job options: sweat in the stench of oil refinery crude, like his immigrant father does, suffer boredom in a factory job, or apprentice in a trade. Icky Haut chooses the latter and works his way up, one crumb at a time, in a commercial bread bakery.
Haut loves everything about baking bread: the smell and taste of yeast, the softness of flour rubbed between fingertips, the intense heat of ovens, the anticipation of a loaf's rise, and the comfort of its promise of sustenance. But after his second child is born, he realizes he's been mixing, proofing, shaping, scoring, and baking dough half his life. Is this it?
Maybe not . . . but then his great idea to expand the bakery jams him up with his boss, and he's toast. How Haut relies on family and faith to start his own bakery is the center of this real-life, local-guy-makes-good story set in the 1930s and 40s. Haut's boss calls bread the "staff of life" feeding his bottom line; the Hauts are nourished by their faith, and that shift in perspective recasts the story to hope in the "Bread of Life."
Resource Publications (CA), 9781725290051, 252pp.
Publication Date: May 8, 2021
About the Author
Ann Haut is the editor of three books honoring the lifework of the late Rev. Dr. Walter R. Bouman. Similarly, her own studies look into the future-oriented power of hope. A former university professor, she now devotes her time to adult education and speaking engagements. She lives in North Carolina with her husband, Mark. Additional information is available at www.annhaut.com.