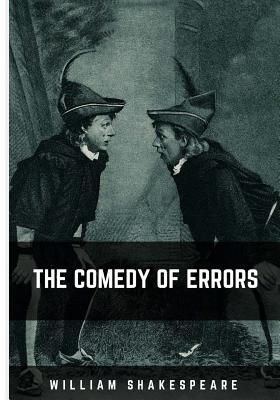 The Comedy of Errors (Paperback)
Createspace Independent Publishing Platform, 9781725625747, 76pp.
Publication Date: August 16, 2018
Other Editions of This Title:
Paperback (8/14/2016)
Paperback (11/4/2017)
Paperback (4/30/2016)
Paperback (12/16/2018)
Paperback (4/30/2016)
Paperback (8/23/2018)
Paperback (6/16/2016)
Paperback (7/20/2018)
Paperback (7/18/2019)
Paperback (3/9/2019)
Paperback (9/6/2018)
Paperback (1/26/2019)
Paperback (12/12/2015)
Paperback (5/11/2017)
Paperback (4/25/2014)
Paperback (5/25/2016)
* Individual store prices may vary.
Description
Identical twins separated at birth provides the foundation for humour in one of Shakespeare's earlier plays. The young twin sons of Egeon, alongside another set of young twin boys, purchased as slaves, are lost to one another during a tempest at sea. Egeon, who saves one son and his slave by tying them to the mast, is separated from his wife, who is rescued with their other boy and his slave. As each searches for the other, the stage is set for a romp that revolves around mistaken identity, physical mishaps, and the comedy of errors referenced in the title.