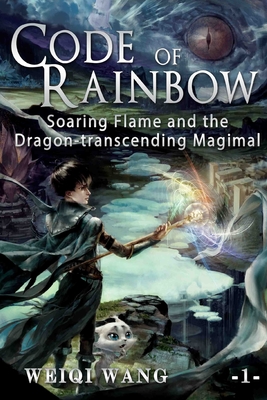 Code of Rainbow (Paperback)
Soaring Flame and the Dragon-transcending Magimal
Createspace Independent Publishing Platform, 9781726214803, 274pp.
Publication Date: September 16, 2010
Other Editions of This Title:
Paperback (6/8/2011)
Paperback (8/4/2019)
Paperback (12/19/2016)
* Individual store prices may vary.
Description
If you like JK Rowling or Brandon Sanderson or both, you will love this book. It's a wonderful novel genre that develops magic with the power of science - something rarely seen.Soarame has a pair of special eyes. He can see magic elements in this world, which are supposed to be invisible. This enviable gift of his could reveal the truth of the world, but it also put him in danger.Many animals in this world possess magic power, so they are called "magimals" - dragons as an example. Soarame fortunately got a baby magimal as his best friend, but they got into troubles together - troubles that were a lot bigger than dragons. Could they survive?
About the Author
While people may think "magic fantasy authors" are opposite to "scientists", Weiqi Wang preserves his own opinions. As a D. Phil on bioengineering graduated from Oxford University, Weiqi loves to be both. After all, philosophy is to explain the world; some choose to use scientific languages, some put it also in fantasy.
or
Not Currently Available for Direct Purchase