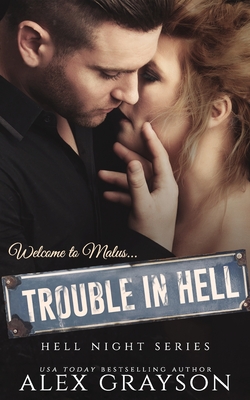 Trouble in Hell (Paperback)
Createspace Independent Publishing Platform, 9781726314329, 326pp.
Publication Date: October 18, 2018
* Individual store prices may vary.
Description
Four men, irrevocably bound together by their horrifying past...Trouble and his brothers escaped from Malus, Texas as kids. In the dead of night, they left behind a Hell so ominous, it made National news.When they returned as adults, it was to seek revenge and justice. Malus is theirs now. They own it, they rule it, and they protect it. By any means necessary. Trouble carries demons inside him. The need for blood and vindication runs deep in his veins, and nothing will stop the darkness within him from shining its evil eyes.When Remi arrives, pregnant and in need of help, she has no idea she's come to the one place she should have stayed far away from. Something dark surrounds the town. A malevolence she has no hope of surviving.Will Trouble drag Remi into the dark pits of Hell? Or will she be the ultimate downfall of the devil himself?DISCLAIMER: Intended for audiences 18 years or older due to harsh language, sexual content, and sensitive/abusive subject matter. Please be advised this is a very dark read that may contain triggers for some. Read with caution.