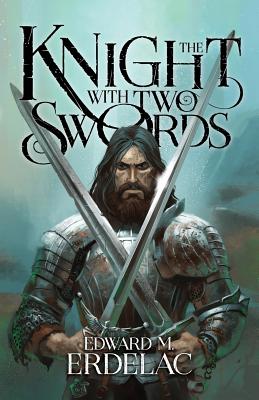 The Knight with Two Swords
Paperback

* Individual store prices may vary.
Description
Before Arthur, There was Uther. Before Lancelot, There was Balin The Savage. Before the Holy Grail could be found...it had to be lost. Balin grows up revering the memory of his father, a storied knight of the High King Uther's time. He is held back from following in his footsteps by his mother, a priestess of the old religion whose capitol is the Isle of Avalon. When she is burned at the stake as a witch by fanatics, Balin blames the corrupting influence of Avalon and sets himself against all that is pagan. A new high king arises; Arthur, whose rule must unite pagan and Christian alike. Sir Balin, now known as The Savage for his ferocity in battle, answers the king's call for champions, but in his heart, questions the presence of the shadowy wizard Merlin beside the throne. When a vengeful enchantress comes to Camelot bearing a cursed sword that will make Balin the greatest knight in all Albion, but doom him to slay his beloved king, Balin sets out on a long quest that will veer between God and glory, love and madness, justice and revenge, and change the land forever.
Createspace Independent Publishing Platform, 9781726454773, 458pp.
Publication Date: December 20, 2018