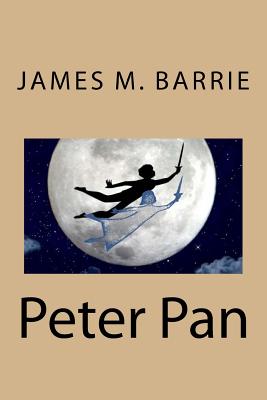 Peter Pan (Paperback)
Createspace Independent Publishing Platform, 9781726482653, 320pp.
Publication Date: September 6, 2018
Other Editions of This Title:
Digital Audiobook (9/11/2006)
Digital Audiobook (10/4/2006)
Paperback (4/25/2017)
Paperback (1/13/2009)
Paperback (6/23/2018)
Paperback (1/31/2014)
Paperback (1/13/2017)
Paperback (2/17/2017)
Paperback (7/1/2018)
Paperback (2/27/2018)
Paperback (11/1/2018)
Paperback (6/14/2017)
Paperback (2/10/2019)
Paperback (9/11/2017)
Paperback (10/5/2013)
Paperback (11/5/2011)
* Individual store prices may vary.
Description
Peter Pan James M. Barrie "Mumps one pound, that is what I have put down, but I daresay it will be more like thirty shillings -- don't speak -- measles one five, German measles half a guinea, makes two fifteen six -- don't waggle your finger -- whooping-cough, say fifteen shillings" -- and so on it went, and it added up differently each time; but at last Wendy just got through, with mumps reduced to twelve six, and the two kinds of measles treated as one. There was the same excitement over John, and Michael had even a narrower squeak; but both were kept, and soon, you might have seen the three of them going in a row to Miss Fulsom's Kindergarten school, accompanied by their nurse. Mrs. Darling loved to have everything just so, and Mr. Darling had a passion for being exactly like his neighbours; so, of course, they had a nurse. As they were poor, owing to the amount of milk the children drank, this nurse was a prim Newfoundland dog, called Nana.